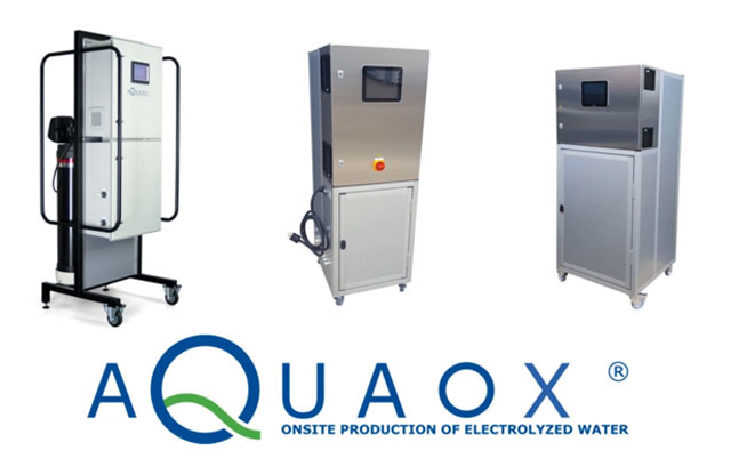 A System Approach to Sustainable Cleaning & Disinfecting
Environmental cleaning plays a key role in preventing the spread of contagious pathogens. However, many current cleaning and disinfecting practices negatively impact human health and the environment.
The AQUAOX™ cleaning and disinfection process is a systematic method for environmental cleaning and disinfecting that aims at reducing harm to human health and the environment while improving the hygiene of a facilities environment.
Our engineered systems and solutions dramatically improve cleanliness, reduce infections, increases safety and are environmentally sustainable.
Aquaox reduces the risk of pathogen, is effective against bacterial, spores, molds and algae in water (lines), air and hard surfaces.
WHAT IS ELECTROLYZED WATER?
ECA solutions have superior germicidal, biocidal, fungicidal and sporicidal properties and are safe for humans and the environment.